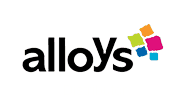 Many thanks to our Australian-wide distributor Alloys for using our screens at their showrooms and offices. Be sure to see our screens and other products they offer!
See the PowerMax Tension screen at their Collingwood Showroom located at 128-140 Wellington St, Collingwood.
Thanks for utilising our WhiteBoardScreen in your offices!